"Shade Product of the Year"
EZ SNAP® QUICK & EZ
The patented EZ Snap® fasteners & our proprietary non-fray fabrics make it easy for you to "cut to size" and install right on site. Our "NO DRILL" 3M™ adhesive snap studs also mean no holes in your skylights, windows or RV with professional-looking results, every time.
No Experience Needed
No Special Tools Required
No Drill 3M™ Adhesive Studs
Non-Fray EZ Snap™ Solar Shading Mesh
Thermo-Weave™ Shading Mesh
"Non-Fray" Mesh Bonded for Extreme Weather Performance.
The proprietary encapsulated Thermo-Weave™ shading mesh may be cut to any size or shape without the need for hemming or binding the cut edges.
This unique shade cloth, developed by EZ Snap®, allows the "Do-it-Yourselfer" to create professional-looking finished shade screens   without any need for expensive tools or high priced professional upholsterers.
Our exterior shade cloth blocks up to 90% of the sun's heat and damaging U.V. rays.
When installed using the new EZ Snap fasteners, you are able to get professional, wrinkle free results every time.
EZ Snap® shading mesh as been specifically designed to work with the EZ Snap fastener system. Note: if you chose to use a fabric other than EZ Snap® shading mesh, it will void the fastener warranty.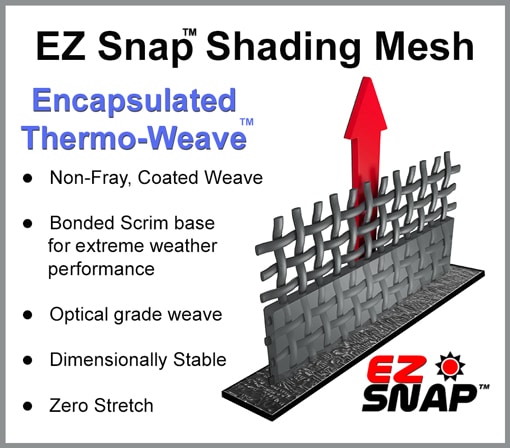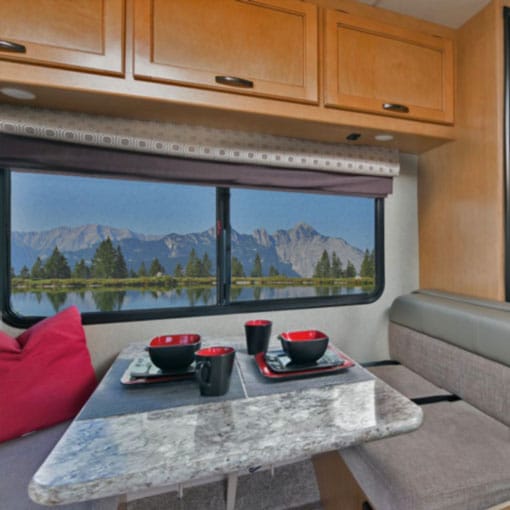 EZ Snap's Thermo-Weave™ shading mesh is an optical grade.
Unlike many shading mesh fabrics, we have designed our sun screen material to reduce view distortion and weave variance, as well as, still blocking up to 90% of the sun's heating and damaging U.V. rays.
Block the Heat – Not the View
With your EZ Snap® exterior sun shades installed, you will be able to open up and retract your interior blinds and shades, giving you an even better view outside.
Dept of Energy also has proven that EZ Snap® outdoor mounted shading mesh is up to 7 times more effective than interior blinds, shades or RV window tinting.
Relax in Cool Comfort.
Exterior sun blinds will make a substantial difference to the interior comfort of your RV by blocking 90% of the sun's heat outside, before it hits your windows. Our happy customer tell us their RV's feel cooler immediately after installing EZ Snap® window shades. Read our RV Shade Reviews here… 
EZ Snap RV shades are able to lower interior RV temperatures by up to 15 degrees.
Optical Grade RV Shade Mesh also reduces glare while still letting in plenty of ambient light. Additionally, one of the best benefits to using our screens is daytime privacy. Imagine, all day long being able to see clearly out through all your windows (from the interior) while people on the outside would be unable to see in.
RV Window Shades
Exterior Solar Shades for Motorhome, 5th Wheel & Trailer Windows.
Block the heat, not the view by installing outdoor EZ Snap® shade blinds. Easy do-it-yourself patented system that delivers professional looking results on your recreational vehicle, without drilling and screws.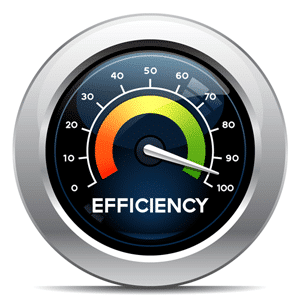 Blocking the sun outside with shade material is up to 7 times more efficient than these traditional interior RV window treatments: RV roller shades, RV pleated shades, RV blackout shades, reflective sun shade material or RV quick shades.
EZ Snap® Exterior RV Blinds are the "Innovative sun-blocking product of the year" for the RV industry.
Before EZ Snap®, if you wanted to have custom RV sunscreens for your motorhome, fifth wheel or trailer, you'd have to hire a professional to come out to your location and custom fit them on your RV. Often expensive, with no guarantee of a good fit or high quality window shade materials.
Now, using the patented and proven EZ Snap® System, you can order your Window Shade Kit securely online, install them yourself, and achieve professional results (but for substantially less money).
DIY – Do It Yourself Install.
No Special Tools, Drilling, or Screws required.
Make your own Motorhome windshield solar screens and RV exterior sun blinds using the new EZ Snap Adhesive Fasteners.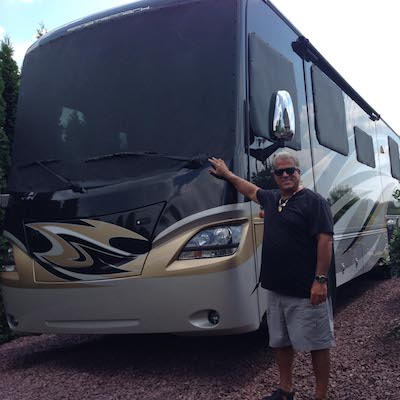 So simple and effective to use that anyone can do it.
These No-Drill Fasteners allow you to adjust the shading mesh until you have it just perfect and wrinkle free. Then they lock together to form a strong, durable and removable snap without drilling holes or using screws.
You can shade not only your motorhome or coach windshield, but all the other windows and skylights on your rig. Fits all sizes and shapes of windows on trailers and 5th wheels too.
Block the heat, not the view… and get more privacy inside your RV.
RV Shades Must be Removed Before Travel:
Highway speed wind whip may prematurely wear out Shade Mesh.
Also, if a Shade were to detach during travel, it could be lost. Even worse, the flying shade could land on the windshield of the car behind you causing possible liability.
Video Review by "LoveyourRV.com"
Watch these short videos and see just how Quick & Easy, EZ Snap® RV Shades are to install .
RV Shade Screen Video shows how to attach exterior solar blinds on RV windows of all sizes, including motorhomes, 5th wheels, and travel trailers.
See close-up video of how the 3M Adhesive Snaps attach to your RV, how the Shade Material easily pops onto pins, and see the finished installation with Caps in place. Featuring the EZ Snap Thermo-weave™ non-fray shading mesh.
Protect Your RV Investment from the Sun.
Protect your dash, front seats, interior walls, upholstery and curtains from the sun's powerful rays.
Ultraviolet rays and intense heat passing through your motorhome windshield, trailer windows, or skylights will cause rapid and excessive wear and tear.
Blocking the UV rays and heat outside, before they pass through your windows, is up to 7 times more effective than interior sun shade options.
EZ Snap® RV shades not only protect your valuable investment, exterior solar shades also make your RV more comfortable. Our unique see-through mesh blocks up to 90% of the sun's heat and damaging UV rays.
What's the Best Part?
Simple & Quick Installation…
EZ Snap® fasteners are designed to let anyone achieve a professional, wrinkle-free exterior shade installation the first time they use the product. The EZ Snap® pins allow you to reposition the fabric as much as you require to eliminate any wrinkles. Then when you have the fabric where you want it, just lock it into position using the EZ Snap® caps. Once the caps are on you have now formed a snap that can be unsnapped from the motor home, fifth wheel, or trailer at any time.
Another feature of our unique shading mesh is that it's a "Non-Fray" material. This means you can cut it, not have to hem it, and it will not unravel or fray.
This "Non-Fray" material is what allows you to do any shape of window or place cutouts for objects into the mesh without any hemming or binding of the edges.
EZ Snap® Shade Material is 6 feet (72″) wide, by whatever kit length your order. For example:
3 Foot Kit is 6 by 3 feet
5 Foot Kit is 6 by 5 feet
20 Foot Kit is 6 by 20 feet
For more detailed instructions on How to Measure RV & Yacht Windows for Shades, follow this link to our Frequently Asked Questions Page.
How to Measure RV Windows.
Exterior Window Shades are ideally fastened to the side of your RV, just beyond the edge of the window frames. Shades can also be mounted directly onto the window glass, if necessary.
When measuring your windows, go from the centre of the Fastener position on the left, across the window, to the centre of the Fastener position on the right, then add 2 inches. Repeat, measuring from top to bottom, then add 2 inches.
Tip: Print our Measuring Guide and fill it in to figure out which Window Shade Kit you need. Your completed guide will also be helpful when it's time to cut your Shade Mesh to fit your RV windows. When covering multiple windows and skylights, it's important to use the washable layout pencil to mark your layout on the Shade Mesh before you start cutting. Measure twice, cut once.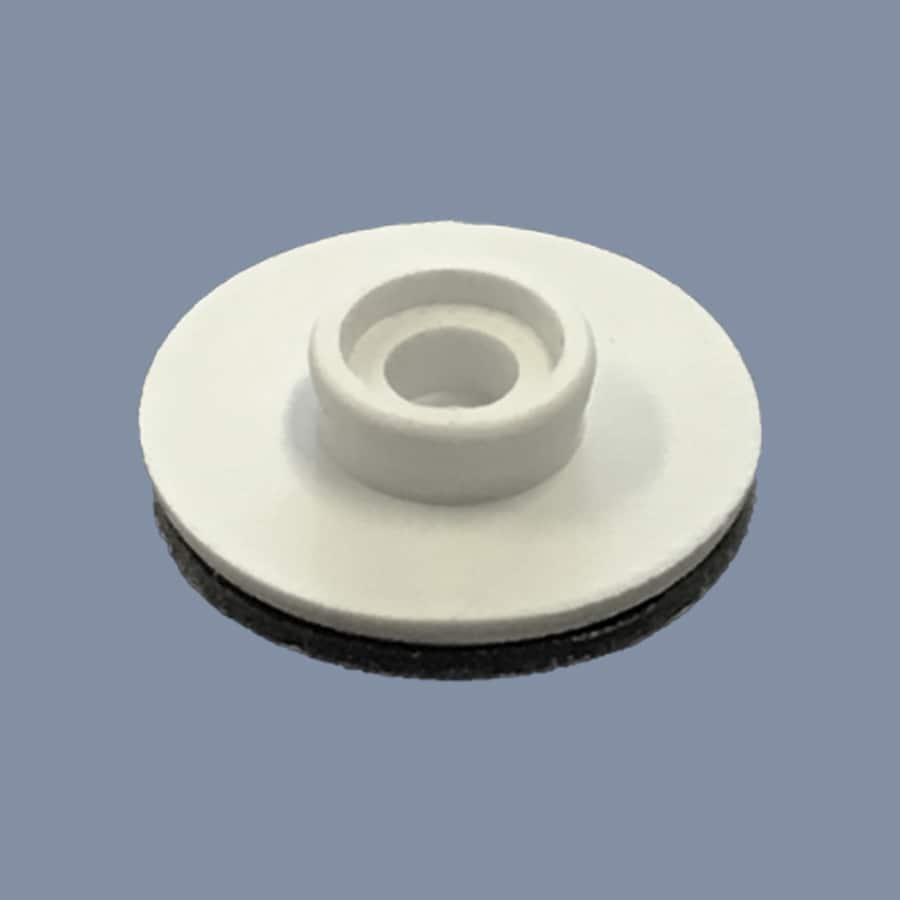 Don't want to drill into your RV?
If you are concerned about drilling into your motorhome or RV with our screw studs, you'll be happy to know you don't have to.
When ordering your RV Window Shade Kit, select our 3M VHB Adhesive Studs, instead of screw in studs. Adhesive studs simply peel and stick to your RV's exterior. As long as the surface is clean and flat they will be stuck firmly into position (SEE VIDEO) .
If you should ever decide to remove the Adhesive Fasteners, a Q-Tip with isopropyl alcohol (rubbing alcohol) on it will release the adhesive, allowing you to remove them without a trace.
Installation Tips for 3M EZ Snap® Adhesive Stud.
(No Screw)-(No Holes) Fasteners…
To ensure good adhesion, clean surface with isopropyl alcohol. This helps remove any film, dirt or oxidation.
Install only when temperatures are above 15 Celsius or 60 Fahrenheit.
When installing on a curved windshield, remember to try and create a slight air gap between the glass and the mesh for improved efficiency, you may need to order extra fasteners for this, to increase tension and fastening points.
Adhesive studs should be pressed into place with at least 15 lbs of pressure. Bond strength is dependent upon the amount of adhesive-to-surface contact. Firm pressure develops better adhesive contact and helps improve bond strength.
When possible, wait 30 to 60 minutes after installing the studs, before installing the shading mesh. The longer you wait the stronger the bond. See the chart to the right.
The 3M studs work extremely well on clean flat surfaces like vinyl, aluminum or fibreglass, but they are not recommend on wood. Customers have successfully applied them to wood, but this is usually when the wood surface has been very smooth and sealed. We cannot guarantee results on wood or porous surfaces.
EZ Snap® Featured Article in MotorHome Magazine.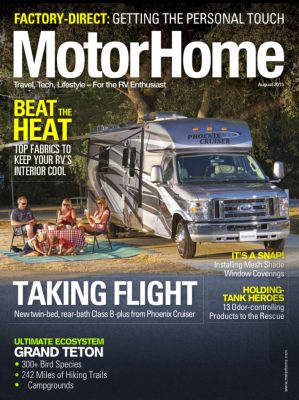 "Sun Diffusion… Installing custom-cut shade mesh on motorhome windows is made practical and simple with kits from EZ Snap Direct – no drilling required."
"Since motorhomes aren't built like houses, with thick walls and lots of insulation, we're often looking for ways to keep the hot sun from streaming though our ample – and often large – windows, without having to draw the shades.
Shade mesh is one of the best answers – polyethylene fabric, attached on the outside, partially blocking the sun. This type of mesh has been marketed for years to homes in hot regions and is available in a variety of configurations including drop shades from awnings, and windshield covers for motorhomes. Depending on the weave, the mesh may block 50 to 90 percent of the sun's rays, greatly reducing heat and UV damage while still allowing daytime visibility and some airflow.
While installation of shade mesh on windows usually requires mounting twist-locks on the side of walls and grommets in the fabric to allow removal for travel, a company out of Oroville, Washington, and Vernon, British Columbia, Canada, EZ Snap Direct, offers kits that simplify the process with the use of unique three-piece snaps that are easy to install and require no drilling…" Read the entire article, as well as important install notes on the last page.
IMPORTANT Article Correction Note:
Do not install your adhesive studs on the window frame as shown in the magazine article. Install your 3M Adhesive Fasteners right beside the window frame, on the flat, clean surface of the RV.
We recommend that you mount on the flat surface of the RV rather than the frame of the RV window since most RV frames have one of the following surface problems: curved, not flat, or have a powder-coated or rubberized surface.
Photos of Exterior Window Shades for RV's.
EZ Snap® window shade mesh installs outside with or without screws.