EXTRA EZ Snap™ Complete Sets (Studs, Caps & Pins)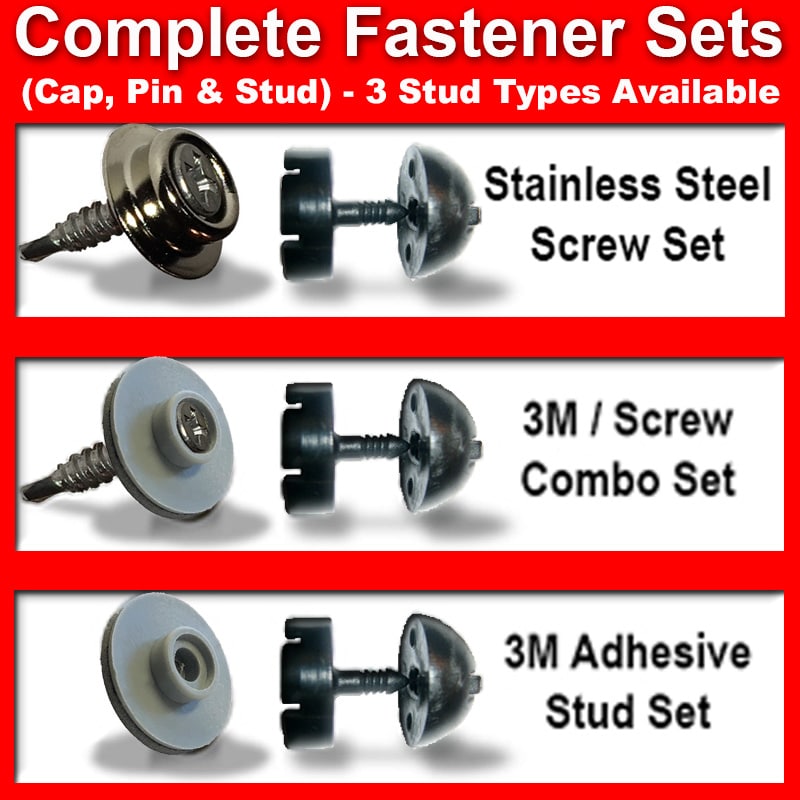 EXTRA EZ Snap™ Complete Sets (Studs, Caps & Pins)
$35.25
EXTRA EZ Snap™ Complete Sets includes:
– Package sizes available – 15, 30, 60, 100 or (500 Bulk Pack)
– The 3M adhesive studs come in 4 colors ( White, gray, beige or black) to match the color of the mounting surface.
– INSTALL TIP: In high stress areas, such as corners, place two fasteners side by side to cut the stress load in half.
**All Prices are in US funds.

1730 in stock