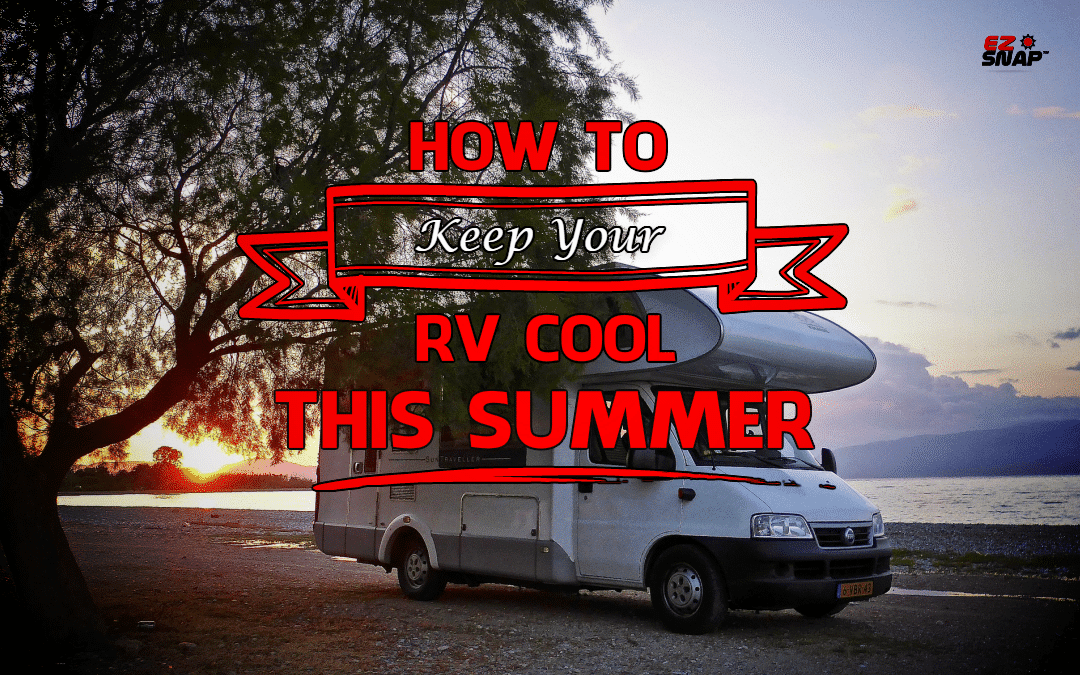 Nothing beats the summer for getting out and enjoying your RV.
However, keeping your rig cool in the midday heat can be a challenge for even the most experienced traveler.
You might have an AC unit that is too loud, or boondocking, or maybe you don't have AC at all. Fear not, we've compiled the top ten inexpensive ways to keep your RV cool without an air conditioner this summer.
1. Parking is everything
Be sure to park smart this summer. Where you park is the number one way to keep the heat down. Sidling up beside a nice lush tree will help keep one side of your RV cool, plus it's doesn't cost a thing.
Be aware of what side your RV is facing as well. The hottest part of the day is typically around 3 pm, so you want to try and keep as few windows exposed as possible to the afternoon sun.
2. Clean and be cool
Having good airflow in your RV is a key part of keeping it cool. Something that gets overlooked a lot is the dust and grime buildup in the areas behind and around your fridge and stove. If the airflow is inefficient then you will have heat flowing back into the RV, making for unhappy campers. Before your set out on your adventure, make sure to give those places a thorough clean.
3. Swap out those bulbs
When you're trying to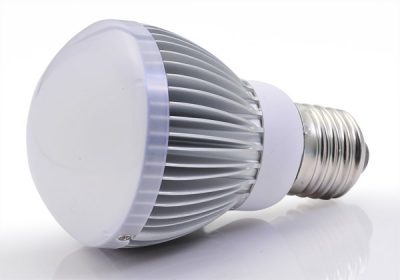 keep the temperature down every little thing counts, and this is one that doesn't take much of an effort to do. If you're still using incandescent light bulbs, know that each one of those works like a tiny heat generator. For the power they consume, around 90% of it is expended as heat.
Switch those old bulbs over to LED light bulbs, they'll give you the same amount of light but with a fraction of the heat.
4. Your biggest fan(s)
There are two ways to use your fans to cool down for those hot days and nights. During the day get those fans pointed right at you. Air that is moving feels cooler than air that is still, so you will at least get some relief with some fans blowing at you.
In the evening, when the air is cooler outside of your RV than inside, point your fans facing out the windows. This way you will be blowing the hot air out and at the same time drawing the cool air in. The more windows you can have open for an effective cross-breeze, the better.
5. Cook out
Try to cook the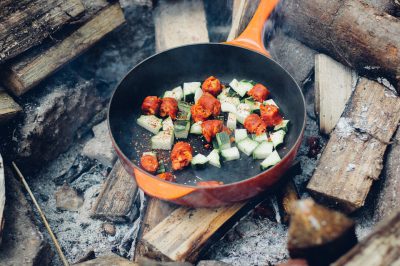 majority of your meals outside of your RV. Any time you fire up your oven you are generating a lot of heat that is hard to dissipate. Plus, who wants to cook in a sweltering hot room? Cook your meals outside, either over the fire or on a camp stove.
It may take a bit more work to haul your ingredients and cookware in and out of your RV, so try and make enough so you have leftovers and don't have to cook every single meal.
6. Shade Screens are a dream
Usually the main heat culprit in your RV is your biggest window or windows. The sun's rays come in through the glass and heat up the interior of your RV. Then, because the heat has nowhere to go, it just keeps getting hotter and hotter.
The key is to stop the sun from even getting through the glass, and EZ Snap Shade Screens are by far the easiest and best option for attaching shade to your RV. The best part is that they block the 90% of the heat but you can still see out of them, so you get to keep your view.
7. Tarp time
They may not be pretty but tarps are the Swiss Army Knife of any good RV'r. They're inexpensive, they don't take up a lot of space and they have a variety of uses. If there are any trees nearby you can try and attach your tarp across them to make some extra shade and cut down on the sun exposure to your RV.
8. Get on Google
Depending on the nature of your trip you may be planning your stops well in advance. Use Google Earth to scout your prospective stops to try and cherry pick the sites that will have the most shade. You will be glad you spent the extra time planning when the midday sun is out and you are relaxing in the shade from a nearby tree.
9. Night time is the right time (to cool down)

If your RV is like an oven during the day, the evening is the time to cool down not just yourselves, but your over-hot RV as well. Open up all those windows and turn those fans on.
Don't forget to open your cupboards and storage bays, as those are places where heat can build up over the course of the day and can keep your RV uncomfortably hot if not aired out.
10. Skylight too bright
Your large windows may take all of the blame for the heat, but don't forget about your skylight. They are notorious heat generators, and they can be a big reason why your RV is unbearable hot. Covering up your skylight is one of the best ways your can bring down the temperature in your RV this summer. Here's a list of the top four ways to cover a hot skylight for under $100.