This Innovative boat shade system features 3M® technology and provides 3 benefits in one.
The EZ Snap® boat and yacht blinds and shading system has become one of the most popular and best-selling boating products in the last 5 years. This innovation provides boaters with 3 great benefits out of one low-cost product.
First, the EZ Snap shading mesh blocks up 90% of the sun's heat, without blocking the view. Secondly, it also blocks up to 90% of the U.V. damage caused by the sun on boat upholstery and marine gauges, and last, but not least, it provides daytime privacy when moored in the marina or yacht club.
This patented shading system features the EZ Snap® non-fray solar shading mesh. This mesh can be "cut-to-size" right on-site for a perfect fit every time. Fits all types and sizes of boats, yachts, and sailboats. Boaters also love the "No Drill" EZ Snap® fasteners, featuring a very strong 3M peel and stick VHB adhesive.
No more drilling into the expensive hull of your vessel.
1. Block 90% of the sun's heat, without blocking your view from the cabin of your boat.
The innovative shading EZ Snap® shading mesh is an optical grade which means it will not distort your view as you look through it. These shades come in either a black or a white color. We recommend white for boats or yachts if you are looking for the maximum amount of heating blocking and the most interior privacy when moored. The black color shades are easier to see through and do not stop as much heat from building up in the boat's cabin, especially if you only have single-pane glass on your cabin.

2. Protect your yacht's interior from UV damage and stop fading of your boat's upholstery.
UV damage to the interior of your boat is one of the most expensive and frustrating problems boaters face. This problem is even worst in sunny locations like Florida, Texas, or California. 
The EZ Snap® shading mesh is designed to stop up to 90% of the full spectrum of the sun's damaging rays. This basically means in simple math, that you are also going to stop up to 90% of the UV damage to the upholstery fabric in the boat's cabin and marine gauges.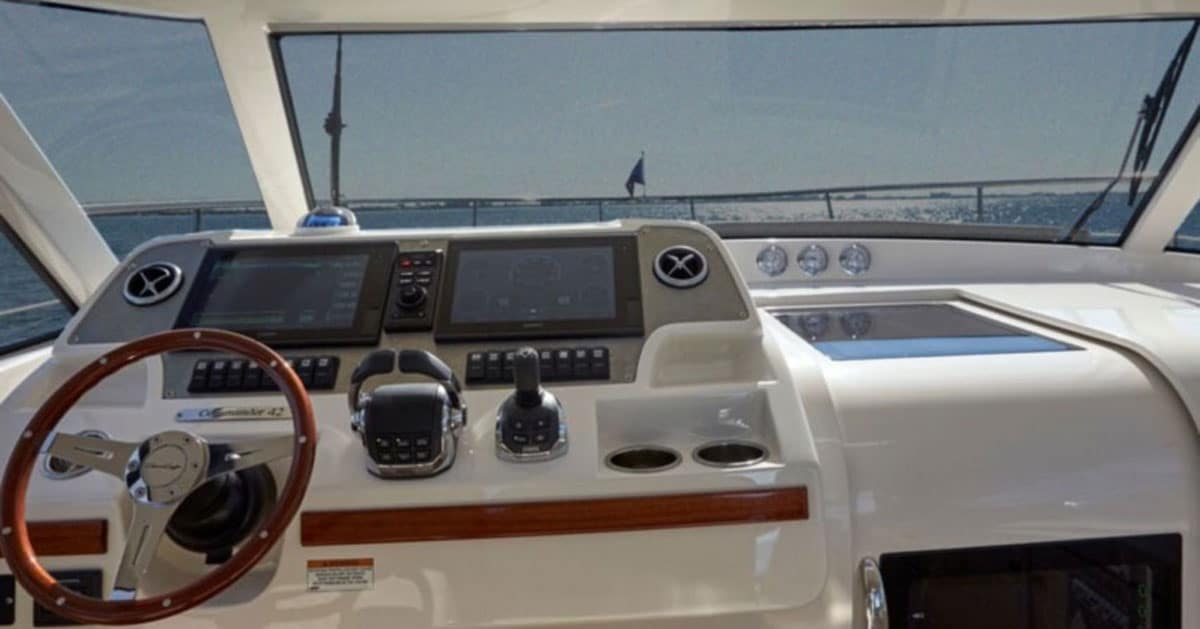 3. Day-time privacy window blinds for your boat when moored.
Along with making your boat's cabin cooler and stoping UV damage to your yacht's interior, you get the added benefit of reducing the fishbowl effect when you're moored in the marina. 
You will be able to see clearly out of your cabin windows, but people on the dock around you will not be able to see clearly in. This not only reduces prying eyes from casing out items in your boat but provides a sense of privacy from all the boating walking to and from their boats in a yacht club or boat marina setting.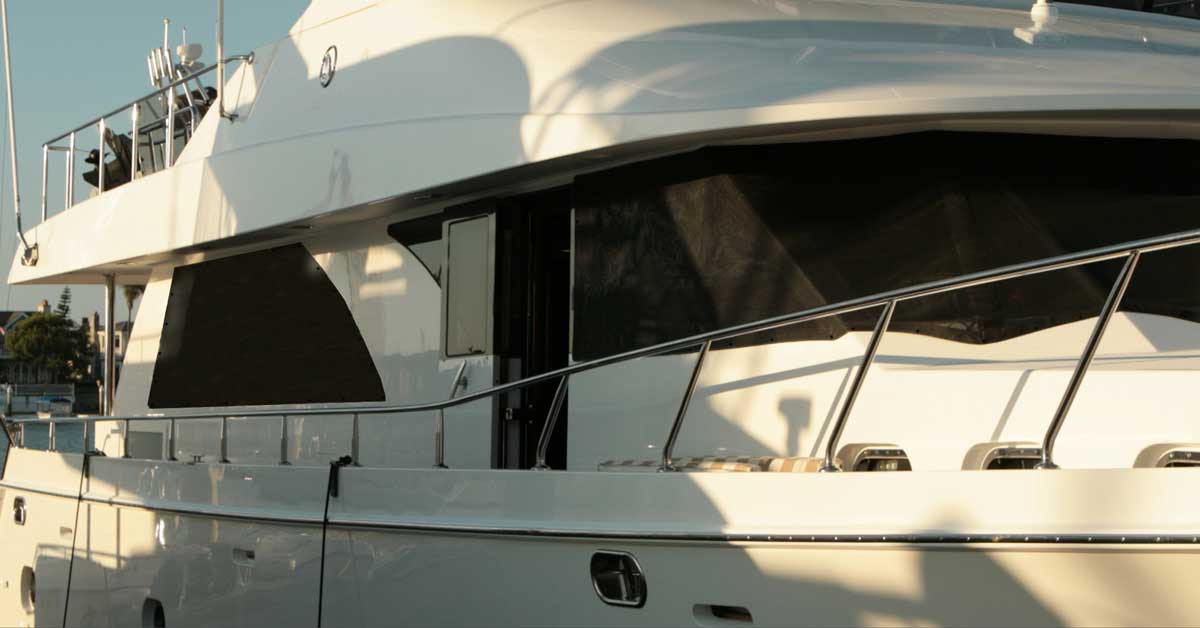 3D Animation of the EZ Snap Fastener System in Action.
This animation shows how the different EZ Snap parts fit together.
This boat Shade Sunscreen animation shows how easy it is to fashion your own exterior boat solar shades on your boat or yacht windows.
This animation first shows the "Peel and Stick" 3M Adhesive Snaps attaching to a large cabin cruiser yacht, then the EZ Snap pin, followed by the EZ Snap Thermo Weave shade cloth. And finally, it is all held in place by the color matching locking cap.